Al FRESCO Nights
A different programme every NIGHT.
8pm - 11pm / RAIZ Pool Bar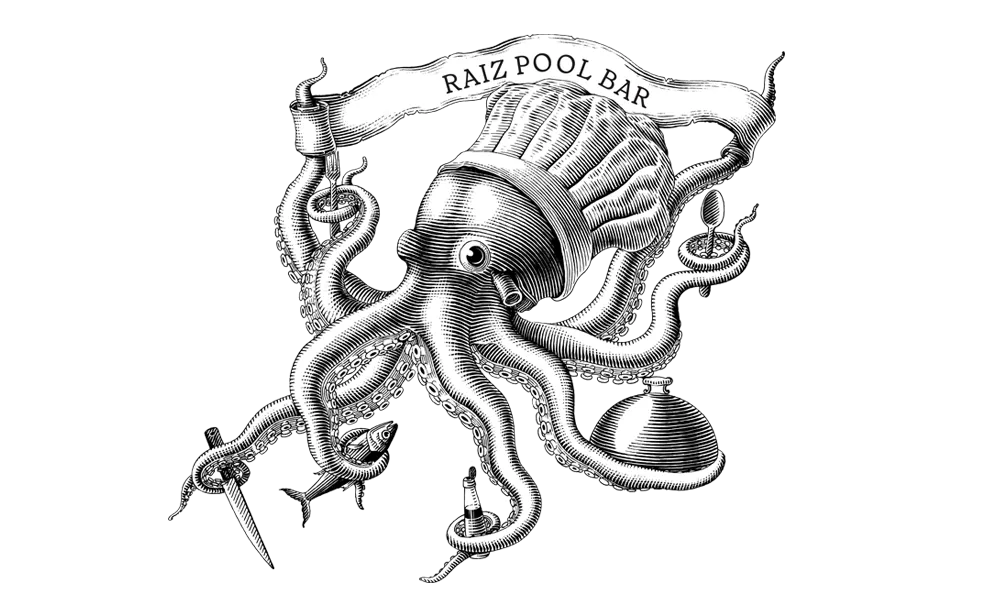 ---
AGENDA
MONDAYS / OPEN-AIR CINEMA ⁄ 9:30PM
Magical movie night at the pool, surrounded by the pine trees, with popcorn and the film projected on a giant screen under the starry sky.
Experience to share with friends and family.
TUESDAYS ⁄ DESSERT IS IN THE GARDEN
On Tuesday nights, dessert is savoured in the garden. Show cooking with Chef Bruno Botão of traditional and signature desserts.
Pair your dessert with a digestive or gin from the RAIZ bar.
WEDNESDAYS ⁄ MUSIC SESSIONS & COCKTAILS
DJ Nuno Silva
Remember the hits of the 80s, 90s and 2000s.
THURSDAYS TO SATURDAYS / TABERNA ALGARVIA
125 National Road is one of the most emblematic roads in Portugal. It crosses the entire southern coast of the Algarve, from Vila do Bispo to Vila Real de Santo António.
Expert in all Portuguese cuisine and inspired by the idea of a road through which it is possible to travel the various Algarve culinary traditions, Chef David Domingues imagined and created a tasting menu typical from the South, mostly from Algarve.
DOMINGOS ⁄ MIXOLOGY NIGHT
On Sundays nights you have good music and cocktail tasting at the RAIZ Pool Bar.
From the classics to signature cocktail. In the end, choose your favorite.